Lawn and Garden Tyres | ATV Tyres
Lawn and Garden, All Terrain Vehicle and Implement tyres
Tubeline are the specialists when it comes to lawn and garden tyres, ATV tyres and implement tyres.
We carry a huge stock suitable for every fitment and application, from quad bikes to ride on mowers and golf buggies.
We have a wide range of brands in stock and are always there if you need any expert advice or you just need someone to speak to for a recommendation.
Great range of tyres for your every need
High speed trailer
Wheelbarrow
Mobility scooter
Agricultural tyres
3-rib front tractor
Radial or Cross-ply tractor rear tyres
We always keep a full range of all the sizes that you may need on the shelf ready to despatch to you the on a 'next working day' delivery.
Also don't forget we carry a full range of inner tubes for all applications.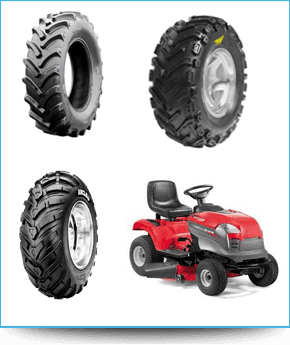 Speak to one of our friendly sales teams in your area and get your quote by calling our freephone number on
0800 12 77 84